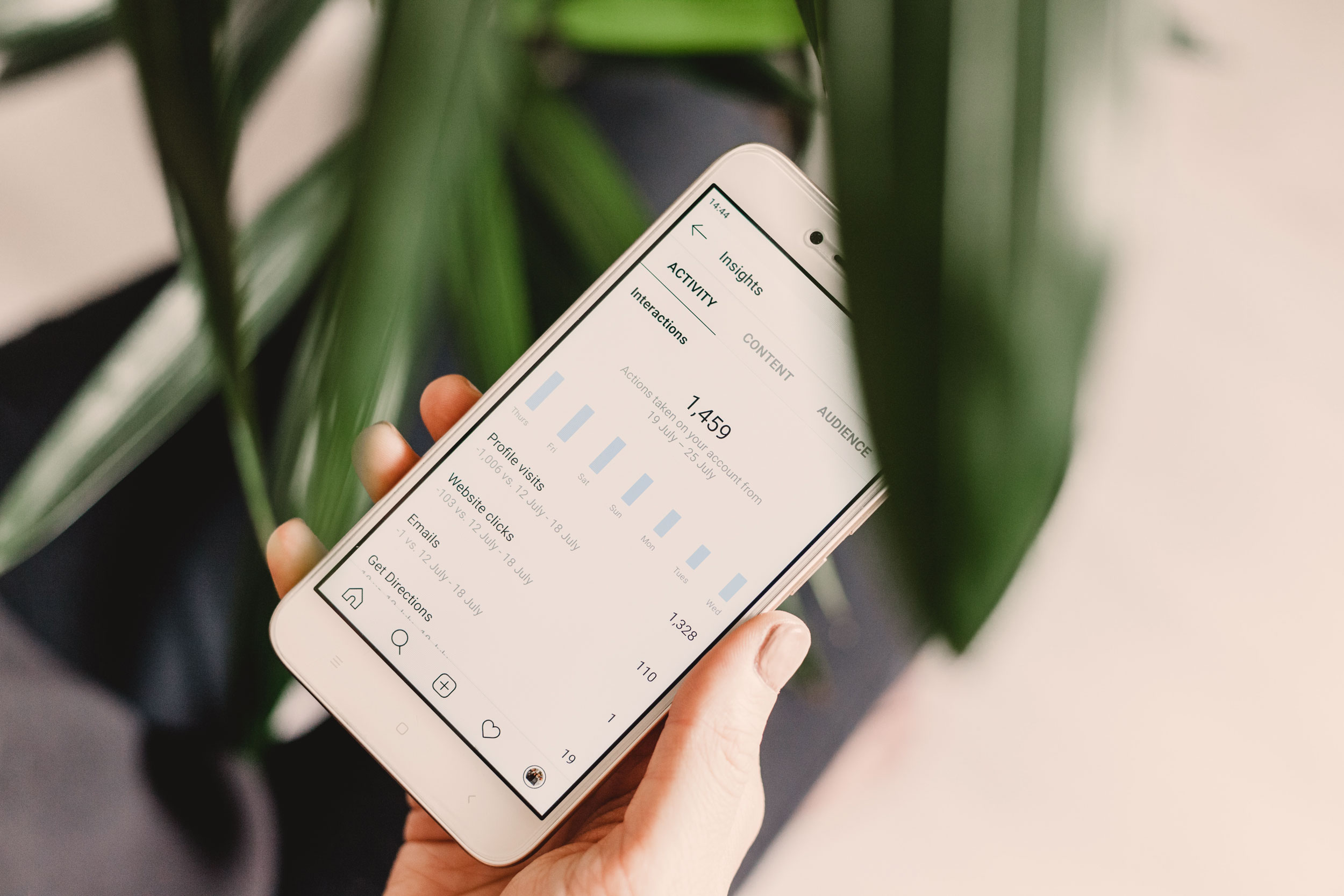 Do you own your Flickr photos? What about the ones you have on Instagram? Can you pass them on to someone when you die? Should you be able to pass on the license of Photoshop you purchased? Access to your Instagram account? I think you should be able to, but right now companies and the law disagree (in very unclear ways).
HOW DO WE DEFINE A DIGITAL ASSET?
We define digital assets as: content, files, resources, or accounts that you have created, purchased, or primarily store in a digital format.
Some digital assets you OWN, some you LICENSE (access/accounts/software). Digital assets you own you can bequeath or pass on to others. Those you license may not be transferrable.2
But how did we get here? Does it match with what other frameworks (legal and otherwise) define digital assets as?
What is an "asset"?
Generally, an asset is "something of value." But "thing" and "value" are subjective (aren't most things?) and so this is where debate emerges, especially because we're talking with lawyers. When dealing with estates, "asset" nearly entirely has to do with property (something ownable) that you want to share with your family or loved ones, or that is related to business or debts. Of course all these definitions are driven by the problem with "value". Because our digital lives persist after our physical deaths, we want to acknowledge "asset" might also be associated with "benefits" or "advantages," but that's not the perspective from which we'll be speaking.
WHAT ABOUT OWNERSHIP?
Are digital assets something you have paid for? These days, rarely. Most things online we license rather than purchase. Accounting principles provide for deciding on a case-by-case basis as to whether Software licenses are defined as an asset or an expense, for example. The author has Feelings about paying for things which one then cannot act as an owner of. But for the sake of narrowing our topic, a digital asset is one without DRM.
Our work has value, and we sometimes have ownership over what our work produces. All of these have value: copyrights on your photos, use of photos or created images, how you use a selling platform and if a family member could replicate that with knowledge they have from how your business works. Also, the emotional or monetary value of music tracks, of collections stored online, of your top-level-domain, of your written blogs, of your stored written works that have not been published yet – do they have value indicated in a contract, with a co-author, or through emotions? For creating an inventory of your own "assets," the following steps might be of use3:
Describe the item
Consider its value
Consider who needs access
Consider legal solutions
Consider tech solutions
While we appreciate value derived from emotional stakes, this post primarily focuses on ownableassets. I hope the reader will adapt these systems and suggestions for assets which fall outside these legal boundaries.
Ownable assets are a thing most estate plans deal with, and so the states in the US have generally thought about how to define assets, and having a federal system means most of those laws are pretty close to each other. Will it be similar for digital assets?
WHAT IS A "DIGITAL ASSET" UNDER MOST STATE LAWS?
There's this really cool website called Uniform Laws.
The Uniform Law Commission provides states with non-partisan, well conceived, and well drafted legislation that brings clarity and stability to critical areas of state statutory law.
A bunch of states might want to adopt the same sort of law, and this group helps them do that. Then they adapt the law to their contexts, and the differences are tracked via this site. Be still my Open heart.
Many states who have considered legislation on digital assets are working towards adopting the uniform law called The Revised Uniform Fiduciary Access to Digital Assets Act (PDF) which defines 'digital asset' this way:
"Digital asset" means an electronic record in which an individual has a right or
interest. The term does not include an underlying asset or liability unless the asset or liability is itself an electronic record.
Enough states, including California, have adopted this law for it to be the most popularly-accepted legal definition of "digital asset."
There are some problems with this.
There are already well tested laws behind estate planning. Should we shift assets which fall into traditional categories (bank accounts, for instance) into these new digital-space laws (a brick-and-mortar bank with online assets), or should we differentiate instead between a "digital native" asset (my Simple account) and one which is not (my SFFCU account)?
What about things I've written, which are drafted on paper, typed up and stored on my hard drive, backed up to online storage (the "cloud"), and then printed back out?
What about if I hack into someone's email (which I would totally never do) and print one email and then never access that email account again? Is the paper email I printed protected in any way? If I die at my computer printing things – why is the paper on my printer protected differently than the same emails in my email box?
This legal definition has left us with more complexity and ambiguity to navigate, rather than clarity. This is a big part of why we have crafted our own definition.
We'll have an extra blog post later about the hearty people and organizations starting to explore the unknown edges of this space. I'm in over my head on this – most folk are – but if you're interested, it should give you a feel for what the upcoming issues and changes might be.
Our definition
In short, the legal definition has left us with more questions than answers. So in the interest of defining space and moving on with the conversation, we've arrived at
Content, files, resources, or accounts that you have created, purchased, or primarily store in a digital format.

Some digital assets you OWN, some you LICENSE (access/accounts/software). Digital assets you own you can bequeath or pass on to others. Those you license may not be transferrable.
Closing
We do a lot of things online, so by not having a "digital asset plan" or "digital access to assets plan" we complicate things for our family and loved ones who have to clean up when we die – I outlined this problem here. You can start your digital asset plan with an inventory, regardless of if you share passwords. Most of the things in your inventory, such as bank accounts, likely won't need to be treated any differently than they were before – you just need to be more thoughtful about communicating to people who will have to take care of you.
This article was a project with Networked Mortality. Thanks to Willow Brugh and Anna Graham for working out this page(s) long definition with me.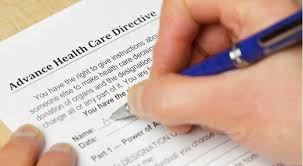 The questions I've been getting most frequently this past week are about Advanced Health Care Directives, so I thought I'd share some basics.  Every state has their own law surrounding advanced health care directives or Medical POAs or Living Wills. So you may know...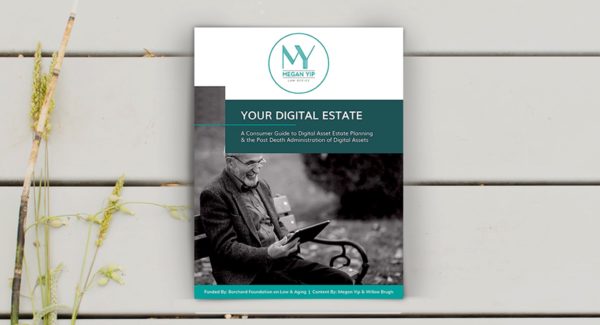 I'm excited to share our Free Downloadable Consumer Guide, Your Digital Estate, Frequently Asked Questions: Answered. If you have further questions on the topic, schedule a consultation below.Recent Articles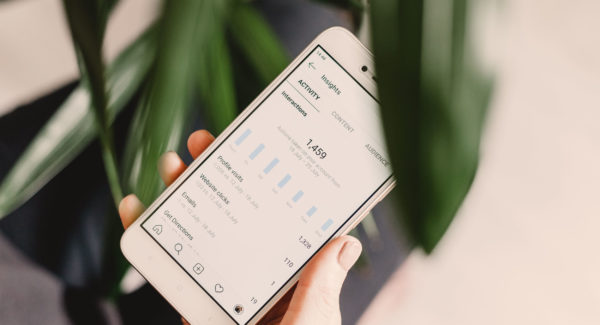 I hear from technologists developing software solutions in the digital estate planning space on a regular basis.  I commend them as they are all offering their creativity, skills, and resources to a difficult problem with few straight forward solutions. Knowing that...